The Kitchen Debuts New Offices in Madrid, Spain.
Last month, The Kitchen opened its doors in Gran Via Street, the center of Madrid, Spain. To celebrate, an open house was held with all of Madrid's greatest professionals from the production community.
Victor Martinez, Managing Director of The Kitchen Spain; Ainhoa Martin, Project Manager for The Kitchen Spain; Alexis Cardenas, VP International Sales for The Kitchen, and Yoram Chertok, Managing Director of The Kitchen EMEA, hosted some of city's most known names in broadcast, program distribution, production and advertising, accompanied by some of the main talent and directors in the Spanish dubbing sector.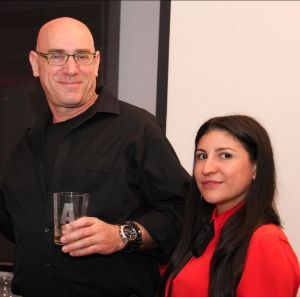 The Kitchen is the industry's only Emmy Award Winning language translation, dubbing and subtitling studios, with locations worldwide in: Brazil; Hungary; Spain; Turkey; Italy; France; Germany; Mexico; The Netherlands; Russia; Moldova and the US.

For more information please visit www.thekitchen.tv.

For more information please contact alexis@thekitchen.tv orainhoa@thekitchen.tv, or call +0034 9136 90497.